Special Report From Channel 12 News at the recent Super Bowl by Gabe Truillo
We're at the 12 news Tailgate party and have a very special guest. Gabe Trujillo has been a member of the 12 news family for years. He's part of our social media team and I've known him since he was just a little guy. I am so proud of the of the man he has become. You're just such an inspiration to all of us.
Gabe got a chance to check out the the Super Bowl experience.
Yes. All this week I've been helping 12 news cover the Super Bowl events here in Scottsdale. And it's been an amazing experience. I've encountered a ton of cool things, but one thing I wanted to bring up is the accessibility of the events.
All the events here downtown are ADA Compliant. So anybody, whether you're a wheelchair user or a person with disability, should be able to experience really cool things here at the event. One thing f to consider while you're at the Convention Center, there is only one pair of elevators, so be sure to pack your patience. There are a number of strollers and other users that are using the elevators. So keep that in mind.
Did you experience any other challenges? Yeah, actually when I was at opening night, was one of the greatest journalism experiences that I've encountered just to see all of you amazing athletes.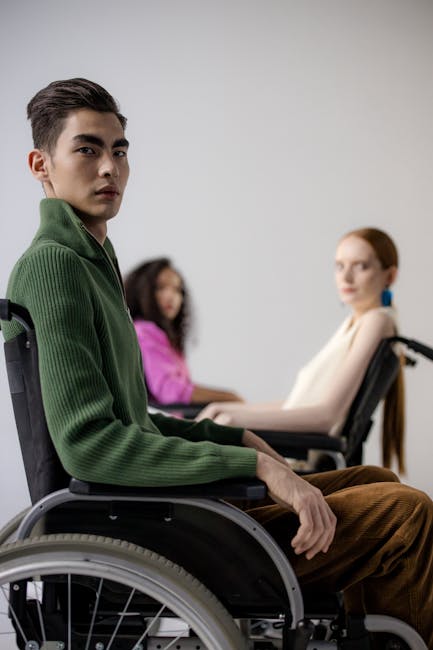 I even met a couple disabled journalists there. But one of the things that I would like to see changed is the accessibility of the big star athletes for disabled journalists. Unfortunately, since there was such a huge crowd, I didn't have access to the big names like Mahomes and Hertz. So that was unfortunate. But overall it was a really incredible.
Do you have a Super Bowl prediction?
My head says chiefs, but my heart says Eagles.
On with the 12 news tailgate.
As a sports fan, I couldn't wait to have Super Bowl LVII in the Valley. I'm a native Arizonan and was here for the previous Super Bowls and the atmosphere in town was electric.
From all of the festivals and events to the celebrity sightings and concerts, there's plenty to see and experience even if you don't go to the game.
While it is an exciting time to be in the Valley, trying to experience all the events and parties as a wheelchair user like myself can be a bit scary and unnerving.
Navigating big events like the Super Bowl can be daunting on occasion for people who use wheelchairs. Whether it's searching for transportation around town or making sure a location is wheelchair accessible, there's plenty to consider before even leaving your home.
To help my fellow wheelchair users and other people with various disabilities, I put together a short guide with as much information I could find regarding accessibility and accommodations for Super Bowl events.
If you find any additional information regarding event accessibility, please email me and I will add it to this guide.
Getting to downtown
If you don't have your own transportation to get to downtown Phoenix, there are a few options available.
First, the Valley Metro Light Rail is a decent option. All light rail trains are wheelchair accessible and transit staff is available to help with any issues that may arise. There are several stops in the downtown Phoenix area with a couple located near the Phoenix Convention Center.
Along with the light rail, Valley Metro offers several other accessible solutions for passengers with disabilities such as buses and the Dial-a-Ride program. For a full breakdown of the options, visit the Valley Metro website.
If public transportation isn't what you had in mind, rideshare companies have options as well. Uber has their Uber WAV program and Lyft has its Lyft Access option available. Just be prepared to possibly pay premium prices.
Once you arrive downtown, there are a number of parking garages and street-level spaces around the convention center. For the latest information on space availability, visit the Ace Parking website.
Entering the events
You successfully made it to downtown Phoenix. Now, the only thing left to do is go to the events. Here are the things to remember.
First off, be aware of the elevators. There are only a pair of elevators to get wheelchair users to the top and bottom floors of the experience, so make sure you allow for extra time. On Sunday, there were long lines of wheelchair users and people with strollers, so it could take a while to get between floors.
The Super Bowl Experience is officially ADA-compliant. Fans with disabilities should be able to find accessible tables and countertops, exits and entries, elevators lifts and ramps. Viewing platforms and accessible photo opportunities are also expected to be available.
If a disabled fan has any specific questions, they can go to the Mobility Assistance counter in the Main Level Lobby of the convention center. They can also direct you to the nearest power outlet for recharging power wheelchairs.
If you find an attraction with a stage, event officials said lifts and ramps will be available for wheelchair users. Complimentary wheelchair rentals will also be available at Mobility Assistance in the Main Level Lobby near the NFL Shop.
For fans with light and sound sensitivity, the Super Bowl Experience features theatrical lighting and audio-visual elements. Officials encourage proper discretion before attending the events.
When it's time for a bathroom break, the Phoenix Convention Center has handicap-accessible stalls and sinks in all of its restrooms.
Overall, maneuverability inside the convention center was pretty smooth, minus the occasional tight crowd of people. Wheelchair users shouldn't find many issues getting around.
State Farm Stadium is an ADA-compliant venue and accessible to people with disabilities. There are accessible seating options throughout the stadium and restrooms are wheelchair accessible.
Assistive listening devices are available to fans who require them at all Guest Services areas. Open captioning options are available as well.
If you don't have your tickets by now, you're probably going to have to pay a pretty penny.
There are sure to be plenty of fun events and activities as we continue to move through Super Bowl week. Hope everyone has a fun, safe and accessible experience!